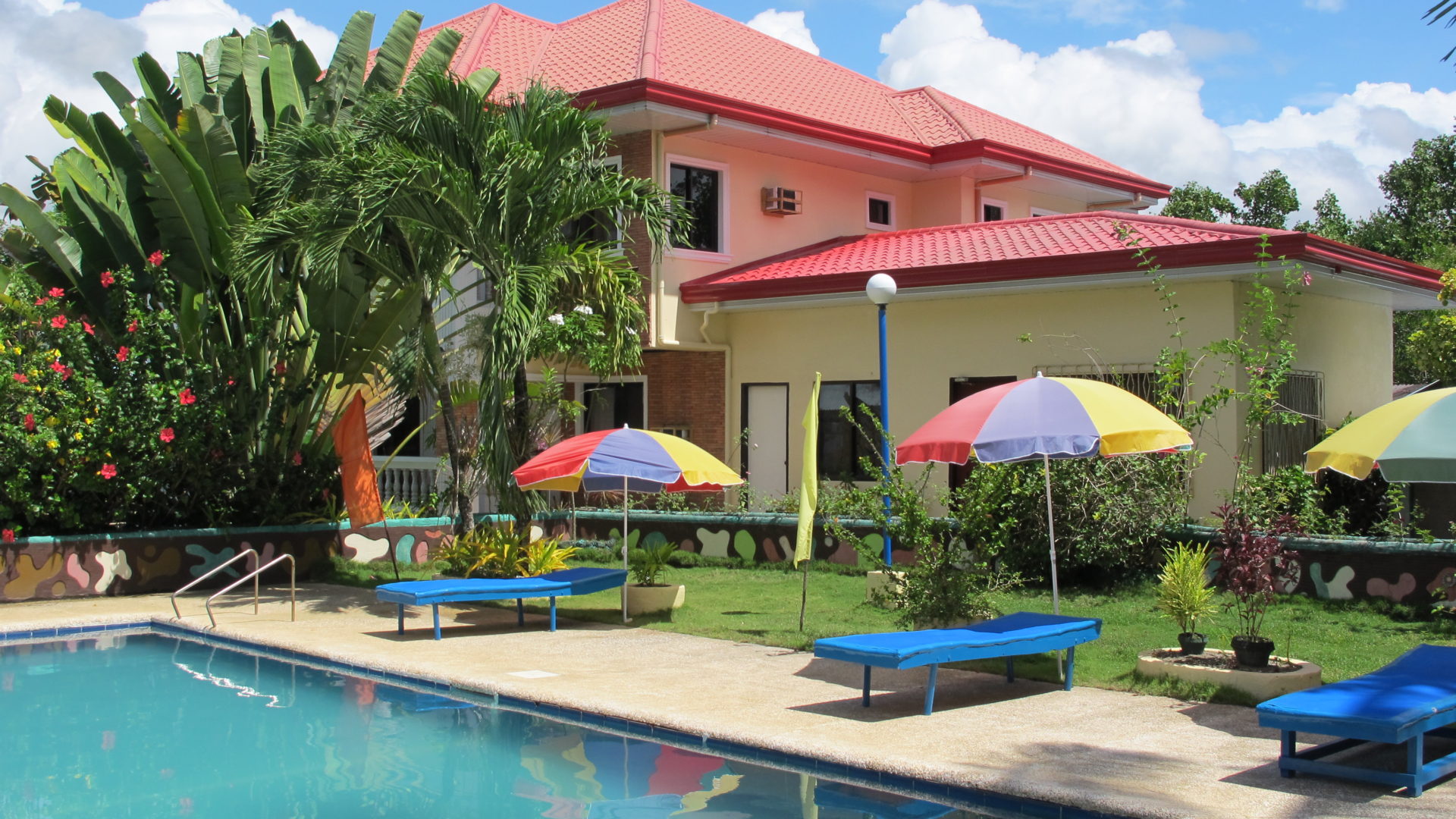 Mabuhay sa Looc Garden Beach Resort! A romantic and quiet place with
Discover
Rooms & Rates
The resort offers 4 room classes: 2 standard fan rooms, 6 standard A/C rooms, 3 deluxe A/C rooms and one family room.
Facility
The resort consists of five houses and offers accommodations for about 25 persons.
Argao is approx. 67 kilometers south from Cebu City. It takes you about one and a half hour by car to reach Argao from Cebu City.
The Looc Garden Beach Resort exists since 1987. The Resort consists of five houses and offers accommodations for about 25 persons.
The Mahayahay Beach is a nice sand beach and well known for its beauty in whole Cebu. During north monsoon season ( October to Mai ) there is long headland and the wind comes from north-east. The water at the south beach is very calm during that time. The rainy season/south monsoon ( June to September ) is a stormy time. Strong wind and big waves attract many poeple from all over the Philippines for wave surfing, windsurfing and espacially skimboarding.
Happy Guests!
View our happy guests, fully satisfied with our service.
Good food, nice people. Aircon, wifi, hot water, swimmingpool, nice beach. Vidar Fjellwang
I spent two nights there. It was a lovely place and lots of good people.

Maxund3ath x
🙂 friendly people , nice sea view and good accomodation 😉

Nico Glen Enrico
Quiet location, friendly stuff, affordable.

Christian Skoda
Watch Awesome Video
Skimboarding is a sport similar to surfing which takes place near the shore. When we see a wave we run towards it with our skimboard still in hand. Upon reaching the wet sand we drop the board and jump onto it as quickly as possible. Once on the board, we must remain as stable as possible and prepare to make the transition to the ocean.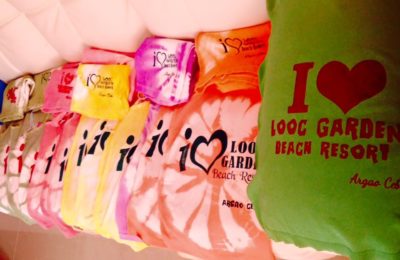 New T-shirts for sale at Looc Garden Beach Resort! 615-544-5221